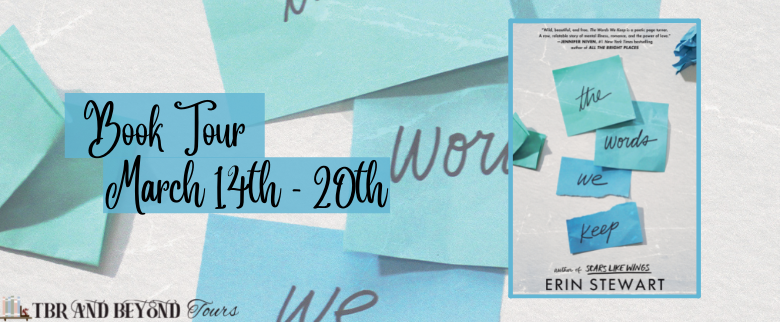 Welcome to my stop on the blog tour for The Words We Keep by Erin Stewart. This tour is being hosted by TBR and Beyond Tours.
The Words We Keep by Erin Stewart
Genre: Young Adult Contemporary
Publishing Date: March 15, 2022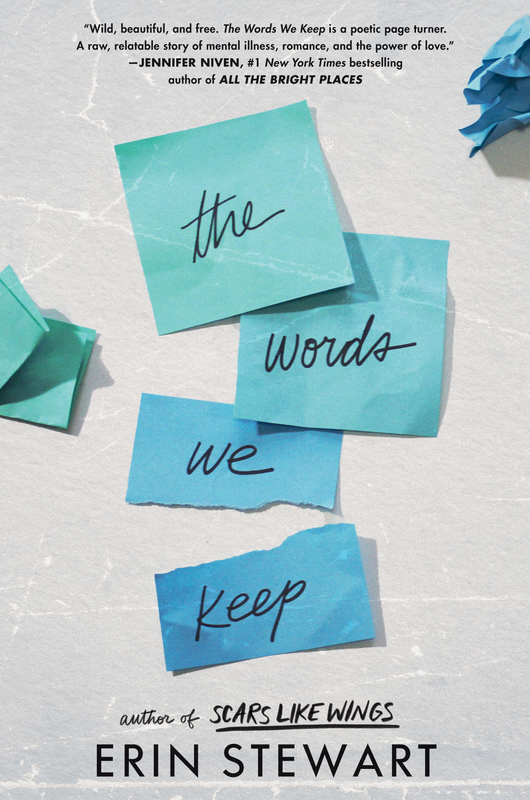 A beautifully realistic, relatable story about mental health and the healing powers of art–perfect for fans of Girl in Pieces and How it Feels to Float.
It's been three months since The Night on the Bathroom Floor–when Lily found her older sister Alice hurting herself. Ever since then, Lily has been desperately trying to keep things together, for herself and for her family. But now Alice is coming home from her treatment program and it is becoming harder for Lily to ignore all of the feelings she's been trying to outrun.
Enter Micah, a new student at school with a past of his own. He was in treatment with Alice and seems determined to get Lily to process not only Alice's experience, but her own. Because Lily has secrets, too. Compulsions she can't seem to let go of and thoughts she can't drown out.
When Lily and Micah embark on an art project for school involving finding poetry in unexpected places, she realizes that it's the words she's been swallowing that desperately want to break through.
My Review:
The Words We Keep was an emotional journey for Lily. She in the book has to deal with a lot. After she find her sister almost dying, she must pretend she this prefect daughter. Even if on the inside she feeling like crazy. Lily has thus fear that she might turn into her sister and don't know how to coop with it. Her folks are hard to talk with and just sweep everything under the rug. Then she bumps into Micah who be able to help her to terms of getting help.
I did liked this book from the beginning to end. You can tell how much Lily was struggling throughout the read. This book have some trigger warnings for some readers so be careful when reading. The cover to the book was a nice touch and is relatable to it. I did enjoyed the chemistry between Micah and Lily. This was a nice read dealing with mental health. I'm thankful for being a part of this blog tour and don't forget to add it to tbr.
Book Links:
Goodreads: https://www.goodreads.com/book/show/43983937-the-words-we-keep
Amazon: https://www.amazon.com/Words-We-Keep-Erin-Stewart/dp/1984848860/ref=tmm_hrd_swatch_0?_encoding=UTF8&qid=1642961147&sr=1-1
Barnes & Noble: https://www.barnesandnoble.com/w/the-words-we-keep-erin-stewart/1139741164?ean=9781984848864
Book Depository: https://www.bookdepository.com/Words-We-Keep-Erin-Stewart/9781984848864?ref=grid-view&qid=1642962356198&sr=1-2
Indigo: https://www.chapters.indigo.ca/en-ca/books/the-words-we-keep/9781984848864-item.html?ikwid=the+words+we+keep&ikwsec=Home&ikwidx=0#algoliaQueryId=44b46ee21c79f48e8649068213fc8db3
IndieBound: https://www.indiebound.org/book/9781984848864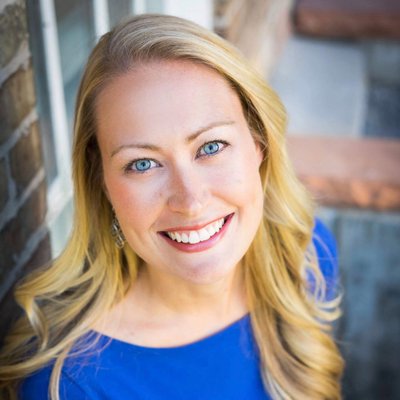 Erin Stewart is the author of SCARS LIKE WINGS, her debut novel. Erin is a graduate of the Medill School of Journalism at Northwestern and a BYU undergraduate who works as a freelance writer and editor, as well as a weekly columnist in Salt Lake City.
Erin lives in Utah with her husband and three children. She is represented by the amazing Rebecca Sherman of Writers House.
Author Links:
Website: https://erinstewartbooks.com/
Twitter: https://twitter.com/Erin_N_Stewart
Instagram: https://www.instagram.com/erin_n_stewart/
Goodreads: https://www.goodreads.com/author/show/17886409.Erin_Stewart
Follow The Tour:
March 14th
The Book Dutchesses – Promotional Post
Metaphors and Miscellanea – Review & Favorite Quotes
Kait Plus Books – Mood Board
March 15th
Confessions of a YA Reader – Promotional Post
BookMeSomeTime – Review
March 16th
Abellafairytale – Review
Brinns Books – Review & Favorite Quotes
March 17th
Stuck in Fiction – Promotional Post
Abigail's Lost in a Book – Review, Favorite Quotes
March 18th
Nine Bookish Lives – Promotional Post
Melancholic Blithe – Mood Board
March 19th
Daydreaming Book Lover – Review, Favorite Quotes
Book Lover's Book Reviews – Promotional Post
March 20th
Whispering Stories – Top 5 Reasons to Read The Words We Keep
The Clever Reader – 15 Reactions While Reading The Words We Keep
the carly library – Review
Instagram:
March 14th
writingrosereads – Promotional Post
thebookdutchesses – Blogger's Choice
metaphorsandmisc – Blogger's Choice
March 15th
justa.gal.andherbooks – Review
BookMeSomeTime – Blogger's Choice
March 16th
gryffindorbookishnerd – Review
brinnsbooks – Blogger's Choice
March 17th
bookish.caterpillar – Review
feliciareads11 – Blogger's Choice
abigailslostinabook – Blogger's Choice
March 18th
finding_joyathome – Review & Favorite Quotes
ninebookishlives – Blogger's Choice
March 19th
tbrandbeyond – Promotional Post
bookloversbookreviews – Blogger's Choice
March 20th
theenchantedshelf – Review, Playlist
thecleverreader – Blogger's Choice
thecarlylibrary – Blogger's Choice